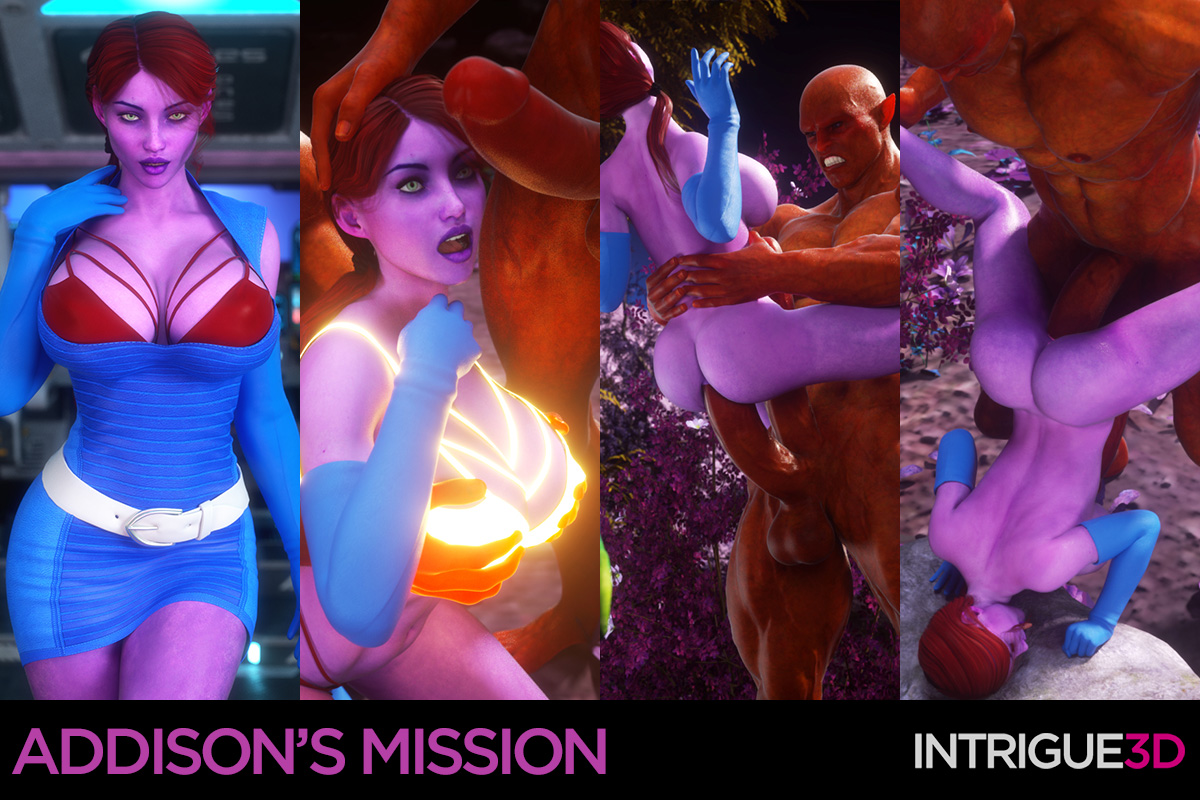 Original Release: 2017
Addison, a pink alien working as a researcher for the Intergalactic Trade Federation, has been sent by her commanding officer to visit the newly discovered planet LIJ-5X. Her assignment is to search for any signs of life and to retrieve a sample. During her research, Addison is shocked to find two alien creatures on the planet. But once she notices their huge cocks, she motions for a sexual favor.
Sadly, the creatures are confused by Addison and her actions. Luckily, Addison is willing to teach these creatures by giving them a crash course in sexual intercourse. But Addison soon finds out that these creatures may be more than she realized!